Check the video at the end of this blog post – prepare to be shocked!
Socrates said "If you would have health look first to the spine! You have your children's teeth checked – why not their spine?
Often after beginning Chiropractic care themselves, many concerned parents bring their children to our clinic to have their spinal health evaluated.  Left uncorrected, many of the spinal traumas experienced by children become the more difficult to correct problems seen later in life.
One of the very first things to put tremendous pressure on a child's spine is the birthing process.  Rough handling, forceps and vacuum extraction may all do damage to a young baby's spine which may lead to a distressed baby. Even a natural birth may cause spinal stress.  Spinal problems can also occur as a result of the frequent falls suffered by young infants in the first months of life. A fall from a bed, a sudden stop in a vehicle or any significant unsupported movement of the head and neck in an infant can induce excessive movement in the spine causing vertebral subluxations. Learning to walk, and the falls that ensue can induce trauma to the lower spinal segments and to the large sacroiliac joints of the pelvis.  Children also often fall and hit their heads.  These apparently innocent, frequently occurring events can cause spinal subluxations.  A child has approximately two and a half thousand falls by the age of three and many of these are unseen by the parents!
Accidents and falls can cause distorted communications between the brain and the body, which can cause all kinds of health problems in children and if left uncorrected may cause bigger problems seen later during the teen years, through to adulthood.  Many of the pain and spinal stress witnessed in our adult patients originated from accidents sustained when they were children.  Doesn't it make sense to have your child's spine checked for subluxations that may be affecting their health?
Dr Richard McMinn's own five children were born at home and have been adjusted since the day they were born. As a result they have never been to a medical doctor.  They have been able to express their inborn health potential by keeping their spines free of interference.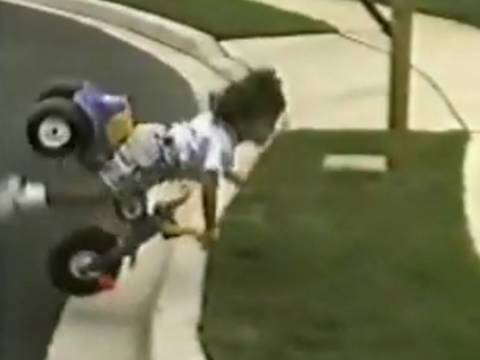 Your comments are invited on this blog post.
Dr Richard McMinn Chiropractor Hove
Dr Helen Martin Chiropractor Hove