On a brief visit to New Zealand where he attended the Lyceum at the New Zealand College of Chiropractic,  French Chiropractor Jean Paul Pianta visited the studios of The Beat Goes On. Jean Paul is known as the Doctor to the Stars with 15 heads of State and many celebrities as his patients.
Seeing this video brought me back to The Chiropractic Extravaganza which we attended in Majorca last year where Jean Paul shared his pearls of wisdom about vitalistic chiropractic with us – a way to think, a way to be, and a way to live!   The world needs more Vitalistic Chiropractors!  More Chiropractors who understand that True Chiropractic is about helping people reach their fullest potential (mentally, emotionally, intellectually, physically and socially and spiritually) by having a nervous system free of interference.  Chiropractic is not just about removing back pain and neck pain and leg pain and any every other kind of pain that you can think of.  Yes, they do that too, but the most important thing a Vitalistic Chiropractor does is to keep your spine free of interference so that your body can begin and continue to heal itself naturally as it was designed to do.   Enjoy watching this wonderful intuitive man share his Chiropractic philosophy – one that will leave you wanting to get your nervous system checked at the first available opportunity.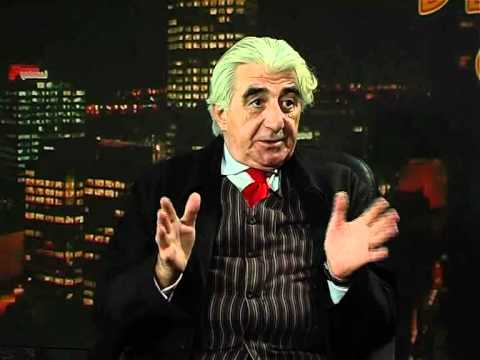 Have you considered how your nervous system controls and co-ordinates virtually every cell, tissue, muscle, gland and organ in your entire body and that your nervous system is housed in the moving bones of the spinal column.  If you are looking to be truly healthy you must consider Chiropractic – the worlds best kept secret!
Visit our clinic for a personal consultation with one of the Doctors of Chiropractic  to find out how your nervous system may be the key to getting well and keeping well! Chiropractic Life is passionately committed to your success and provides specialized care for many health problems not commonly associated with the spine.
CALL NOW to schedule your free (no obligation) consultation to see if we can help you.  You'll be glad you did!
Chiropractic Life, 88 Portland Road, Hove BN3 5DL  -  Phone 01273 208188
Join Chiropractic Life on Facebook:  www.facebook.com/chiropracticlife
Dr Richard McMinn - Chiropractor Brighton
Dr Helen Martin - Chiropractor Brighton
Dr Glenn Fredericksen - Chiropractor Brighton